Specializing In
House and Office Cleaning
Giving You
More Time to Spend on What Really Matters
All supplies included…
Insured and Bonded
24 Hour
response to all calls
Cleaning Services That Shine
Cleaning With a Conscience
Professional Cleaning Services for Home and Office
Krystal Clean, Inc. has been serving the Jersey Shore for over two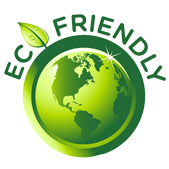 decades! Our family owned business specializes in cleaning small businesses and residential properties.
KRYSTAL CLEAN REDEFINES RESIDENTIAL & COMMERCIAL CLEANING STANDARDS THROUGH:
CONSISTENCY
CUSTOMER SERVICE
RELIABILITY
Rosa
I have used other cleaning services before and Krystal Clean has exceeded my expectations by far! I am very nit-picky with how efficient my home is when cleaned and they definitely covered all of their bases and were great to work with. I highly recommend to anyone and will be sure to use them again!
J.P. Dixon & Associates
We're a small office in Manasquan and after going through 5+ cleaning companies we were desperate! We found Krystal on the web, met with Jim the owner, gave him a tour of the office, told him what our expectations were and it has been smooth sailing ever since!
Barbara Hanson
Meticulous attention to detail! We could not recommend Jim and his team high enough. I would refer him to anyone.
Kelly Leach
Awesome! My house looks cleaner than it has ever looked before. I almost don't want to touch anything. Thank you so much to you and your team. I'm so glad I found you….Thanks again!
Angies List
Krystal Clean has been cleaning our home every other week for at least five years now. They are wonderful. A crew of people show up, and the house is clean within an hour. We love the work that they do.
Angies List
James and the Krystal Clean staff are awesome. They were punctual, efficient, and super professional. Their customer service and follow-up is among the best I've ever experienced. I will be using them again to provide residential cleaning services on a regular basis….