MAKE PAYMENTS ONLINE
Pay Online Safely and Securely using our Virtual Terminal or through Venmo.
Virtual Terminal
Paya Virtual Terminal is safe and easy to use because data is not stored on your computer or our server. Paya Payment Solutions takes security very seriously and is
PCI (Payment Card Industry) compliant according to American Express and Visa/MasterCard data security standards.
Paya Vault utilizes an encrypted alias to provide maximum data protection.
Eliminate storage of sensitive financial data.
Transactions are securely processed behind the gateway firewall.
Once a payment is processed you will receive email confirmation.
Customers may make their online payments via the form below: Krystal Clean accepts Visa, Mastercard and Amex.
We also accept Virtual Checks ONLINE from United States Financial Institutions.
* Just enter the amount that you owe and you will be directed to a secure server.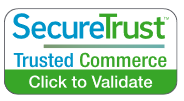 VENMO
To pay using Venmo simply CLICK HERE to be redirected to our Venmo page or use your phone or mobile device to scan the QR code below.